Homemade ice cream can be a little intimidating but once you get the hang of it, you'll want to make it every week in the summer (and maybe all year). With homemade ice cream you can have a lot of fun with flavors and mix-ins so you get the exact ice cream you're looking for.
While there are some tasty no-churn ice cream recipes, I really love using an ice cream maker. It gives the ice cream a perfectly creamy texture that is hard to find in no-churn recipes. While I use an ice cream maker with ice, these recipes should work fine if you have an ice cream maker that doesn't use ice.
Enjoy!
Rocky Road Ice Cream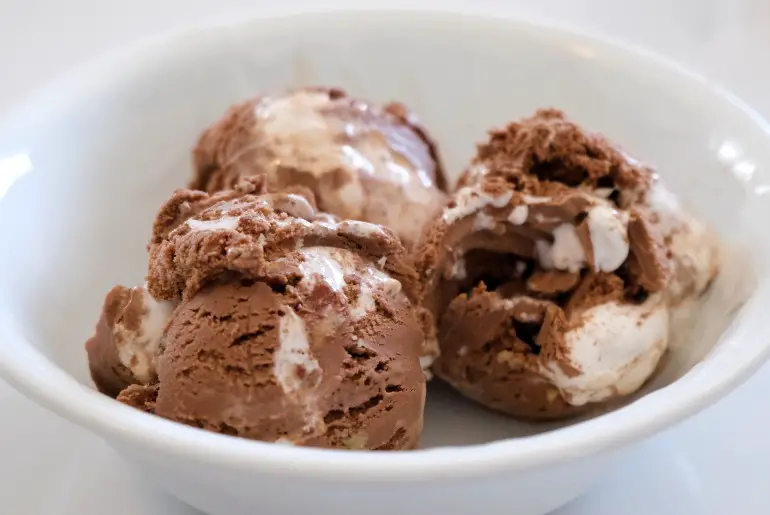 Rocky road ice cream is a classic for a reason. Rich chocolate ice cream is swirled with creamy, sweet marshmallow fluff. Pecans give it a bit of extra crunch and flavor. A real crowd pleaser!
Peach Pie Ice Cream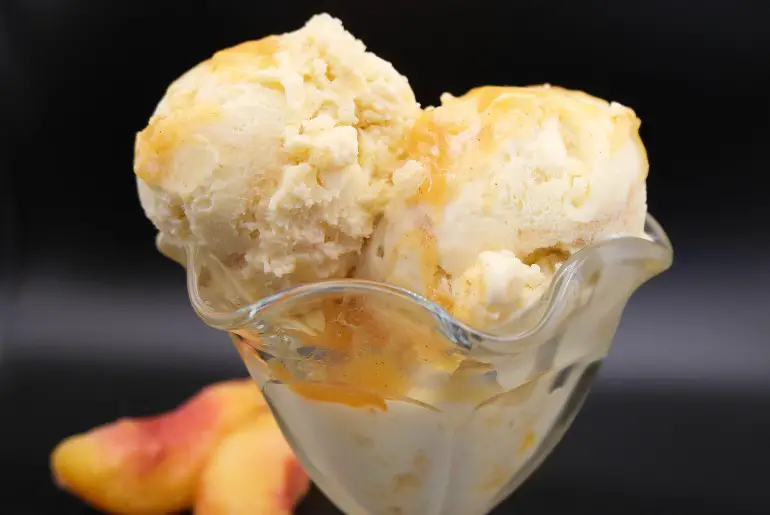 Peach pie in an ice cream? Yes, please! Peach ice cream is loaded up with pieces of sugar cookie crust and peach pie filling with just a hint of cinnamon. It's even more amazing if you can find fresh peaches to make it with.
Vegan Coconut Mango Ice Cream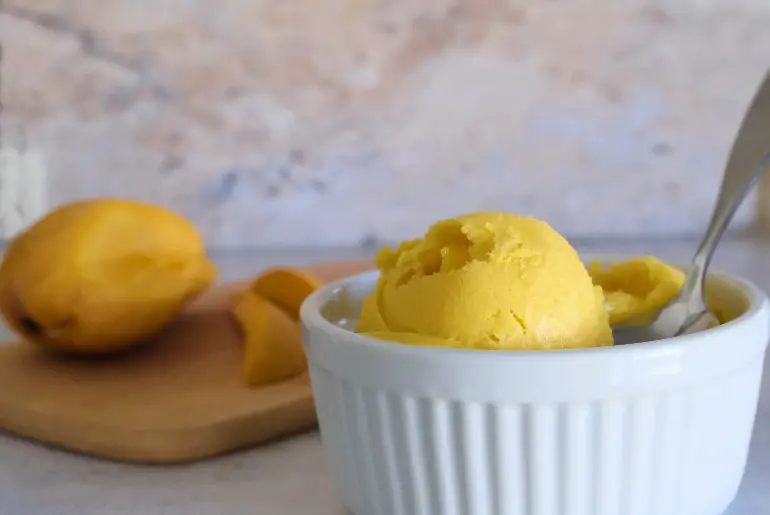 While I definitely don't live in the tropics, this ice cream makes me feel like I am relaxing on a beach. The coconut and mango complement each other perfectly. It is also a gorgeous golden color that makes it as fun to look at as it is to eat. And since it is egg-free and dairy-free it is also vegan!
Fresh Pineapple Ice Cream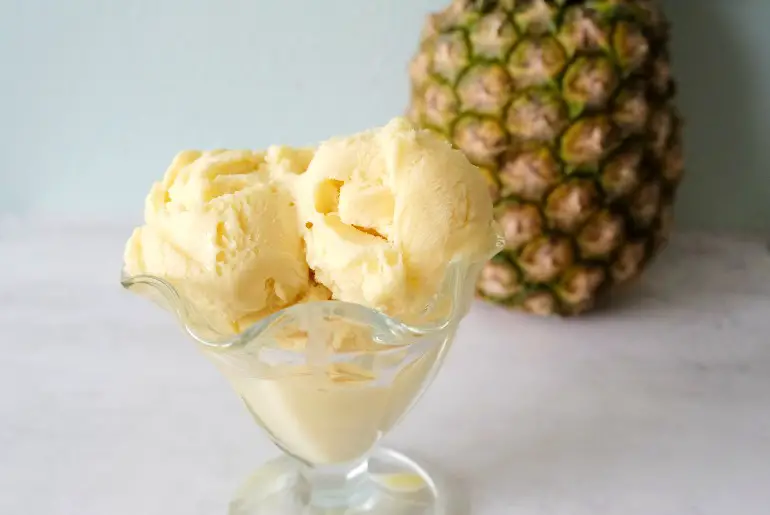 Fresh Strawberry Ice Cream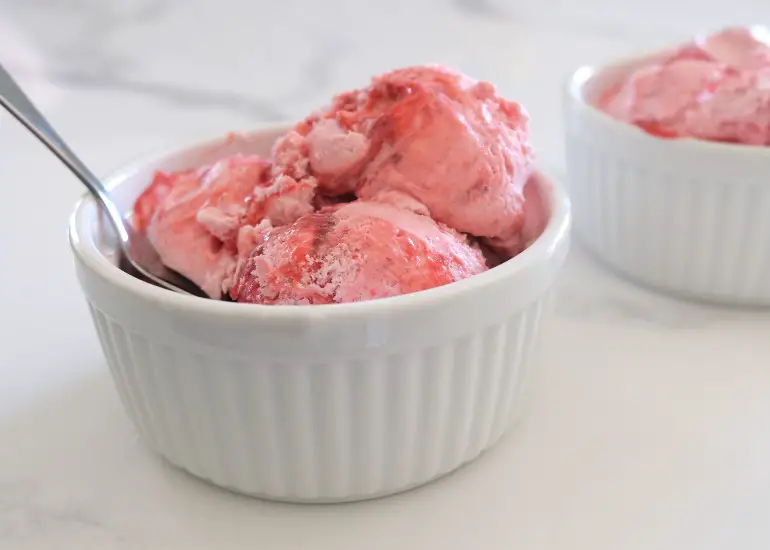 Delicate strawberry ice cream is swirled with strawberry preserves. Strawberries are an iconic summer taste and give this ice cream its gorgeous pink color.
If you are struggling with making the perfect ice cream, I recommend checking out my article on common ice cream mistakes and how to fix them. Enjoy!