Brownies are as iconic as chocolate chip cookies and birthday cake. Whether you prefer cakey, fudgy, or chewy brownies, brownies are a staple dessert at cookouts and potlucks across the US. But what are the origins of this delicious chocolatey dessert?
Where Are Brownies From?
Brownies originated in the United States.
Most sources report that brownies were first made in Chicago, Illinois at what is now known as The Palmer House (a Hilton hotel). Philanthropist and socialite Bertha Palmer directed their creation. They were to be served at the Columbian Exposition World's Fair in 1893. They were chocolatey cookie bars but at the time, they weren't called "brownies."
These brownies are rich, dense, and glazed with apricot preserves then topped with walnuts. They are still made at the Palmer House today.
Here is the Palmer House Brownie recipe if you'd like to check it out.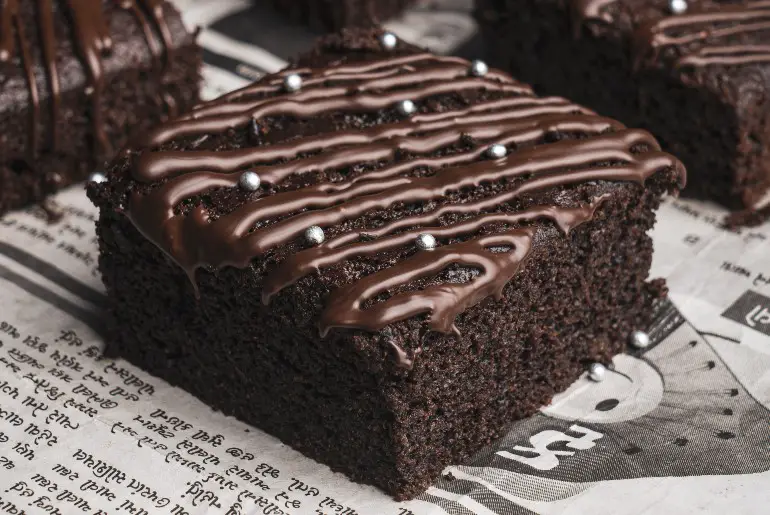 First Published Brownie Recipe
Many sources report that the first brownie recipe was in the 1897 Sears, Roebuck and Co. catalog. But, this reportedly was actually a molasses-based candy called "brownies" not what we know as the chocolate brownie. The name came from the elf-like characters called brownies frequently seen in popular literature at the time.
The first report of a chocolate-based "brownie" recipe is from Boston, Massachusetts. It was published in the 1906 Boston Cooking-School Cook Book by Fannie Merritt Farmer. It was likely adapted from her chocolate cookie recipe found in the 1896 version of the cookbook and was a less chocolatey version of brownies as we know them today.
Are Brownies a Cookie or a Cake?
Brownies are bar cookies. Like cakes, you bake them in a pan and they may have a cakey texture. However, like a cookie, they are considered to be finger food while cake is eaten with a fork.
Generally, brownies are denser and chewier than a cake. Much of this difference in texture is due to the rising agents. Many brownies have very little or no rising agent. To learn more about rising agents and their effect on baked goods, check out my baking soda vs baking powder article.
Looking to try a unique twist on brownies? Check out my German Chocolate Brownies or Chocolate Covered Strawberry Brownies.